Your 2023 guide to holiday travel, with tips from our experts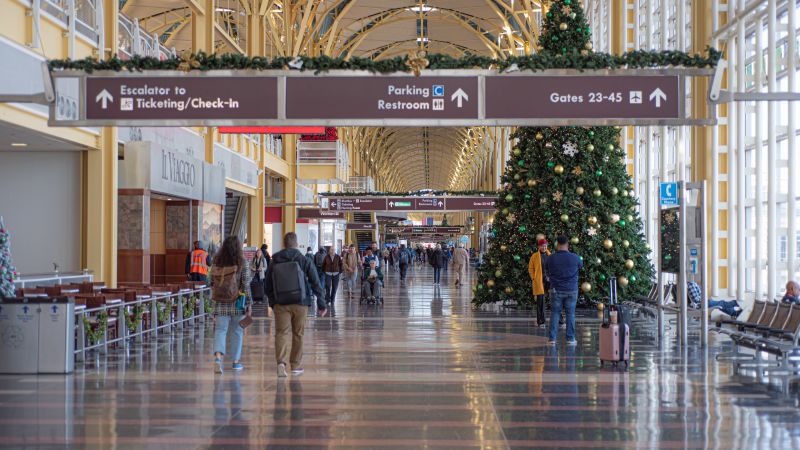 We all know how stressful travel can be. Even on a good day when everything goes to plan, leaving the comfort of our own home can set off the anxiety alarm bells.
So, we gathered some of the top travel professionals out there to give us some of their best advice for the upcoming end-of-year holidays. Because, while travel is back for many Americans, so are the stresses of travel no thanks to rising costs and lowering customer service within the sector.
"[Of 2,000 participants in a survey of Americans], 68 percent of respondents say they plan to travel for the holiday season– Thanksgiving, Christmas and New Year's Eve," says Elad Schaffer, Co-Founder & CEO of Faye Travel Insurance, "with 50 percent of them intending to travel to international destinations. And these aren't going to be short stays. The majority (53 percent) said they plan to make these holiday getaways around seven days."
In other words: A lot of Americans are traveling this holiday season — and airports will be packed. So, let's look at some of the best ways you can make your 2024 holiday travel experience less stressful and expensive.
How to save money on holiday flights and hotels

Before go on a holiday trip, you need to book it first. Needless to say, that can be expensive during the holiday season. Here's how to save some money on your holiday travel.
Most of their time, planning earlier is better, especially when it comes to the holiday season. But, the general manager of HotelTonight, Ron Sandel, argues that this isn't always true.
"Waiting to book until the last minute can actually help you cut back on your holiday travel spending," he says. "Our guests save 14 percent on average when booking the same day versus seven days in advance, and up to 20 percent when booking same day versus three months in advance. This is true even on holiday weekends."
Of course, this isn't always going to work out. You take a gamble booking at the last-minute; hotels can sell out in high-demand cities or prices could shoot through the roof. But if you're willing to risk it, booking last-minute might make sense.
You might already know this, but it warrants reminding: the cheapest days to fly are usually Tuesday and Wednesday. It's been a consistent find in research provided by RateGain, a global provider of travel and hospitality data, distribution, and MarTech solutions. But of course, this is never guaranteed.
President of the Americas region of RateGain, Peter Strebel, also recommends flying on the holiday if you're really strapped for cash.
"While this might sound counterintuitive," he says, "flying on the holiday itself (Thanksgiving Day, Christmas Day or Eve, New Year's Day or Eve) can be much cheaper than the days leading up to it. Most travelers prefer to arrive at their destination before the holiday, so demand for flights on Thanksgiving Day is lower. RateGain found that the cheapest flights are available on the 24th/25th, and 30th-1st. The most expensive flights are on the 22nd and 29th of [December]. If your schedule allows, the first two weeks of December are a low travel period and have the cheapest overall flights."
If you have airline miles, hotel points or credit card rewards you've been holding on to, now could be the time to redeem them. Travel rewards can help cover part or all of your holiday travel expenses, opening up more funds for holiday gifts.
If you haven't started collecting points yet, now's a good time to start. You might consider opening a new credit card before shopping for gifts to earn a welcome bonus that you can use toward future travel.
Here are a few of our favorite travel credit cards and their current offers:
Research each card before applying — each has varying benefits, annual fees and points earning structures. Check out CNN Underscored's credit card section for more information.
Plan for delays and cancellations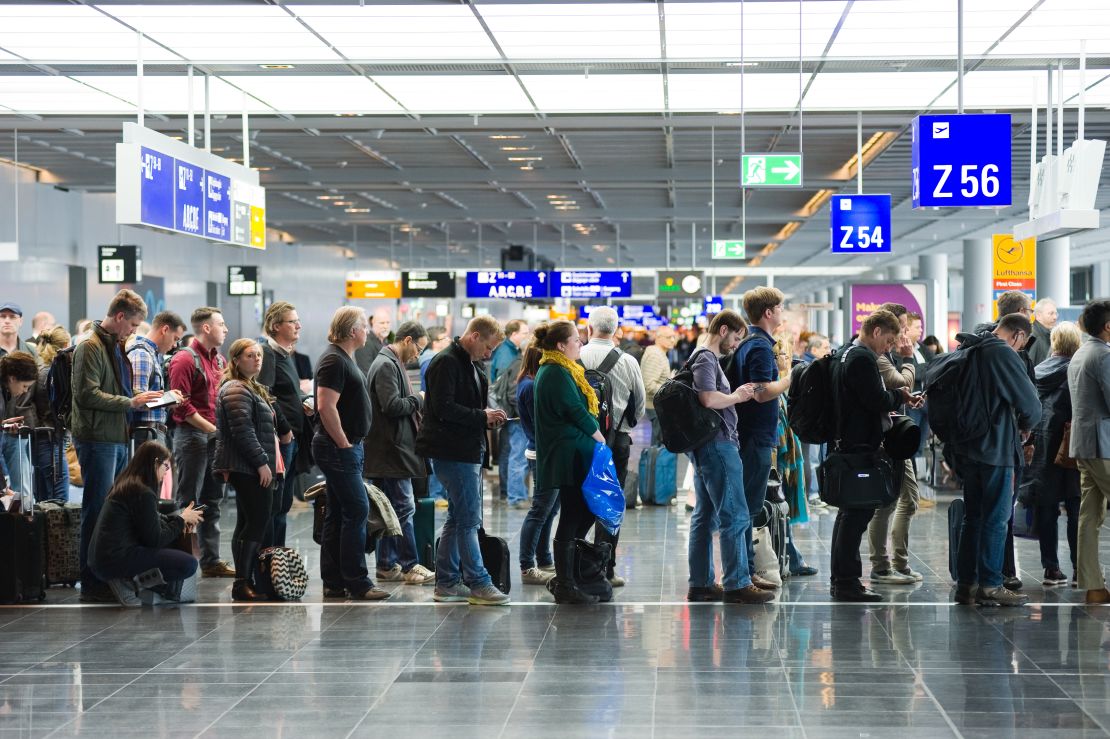 Flight delays and cancellations are more common than before, but during the holiday season it should all but be planned for. This is especially important when you remember Southwest's major operations meltdown that happened during the 2022 Christmas travel rush.
Mary Jean Tully, CEO and founder of Tully Luxury Travel and member of travel agency consortium Ensemble, recommends flying direct and choosing the first flight of the day to minimize delays and missed connections when possible.
"Hotels will still charge you for your full stay even if you arrive a day late due to delays," Tully says. "If you're going on a cruise, unfortunately the cruise ship is not going to wait for you if you get stuck in transit either. If you're taking a cruise, we strongly suggest flying in the day before your cruise departs, so that even if you experience a delay, you are far less likely to miss your cruise departure."
If you have a big trip on the line, consider buying travel insurance to offset the cost of having to change or cancel a trip due to a delay. Also, note that many travel credit cards include limited travel insurance benefits.
For example, if you pay for airfare with the Chase Sapphire Reserve® and you're delayed for 6+ hours, you'll be reimbursed for up to $500 in lodging, food and other incurred expenses.
And if your vacation doesn't go as planned, founder and CEO of Ensuite Collection and ASTA member Chirag Panchal reminds us to "have patience, stay polite, and spread a little extra holiday cheer to make the travel experience more pleasant for all."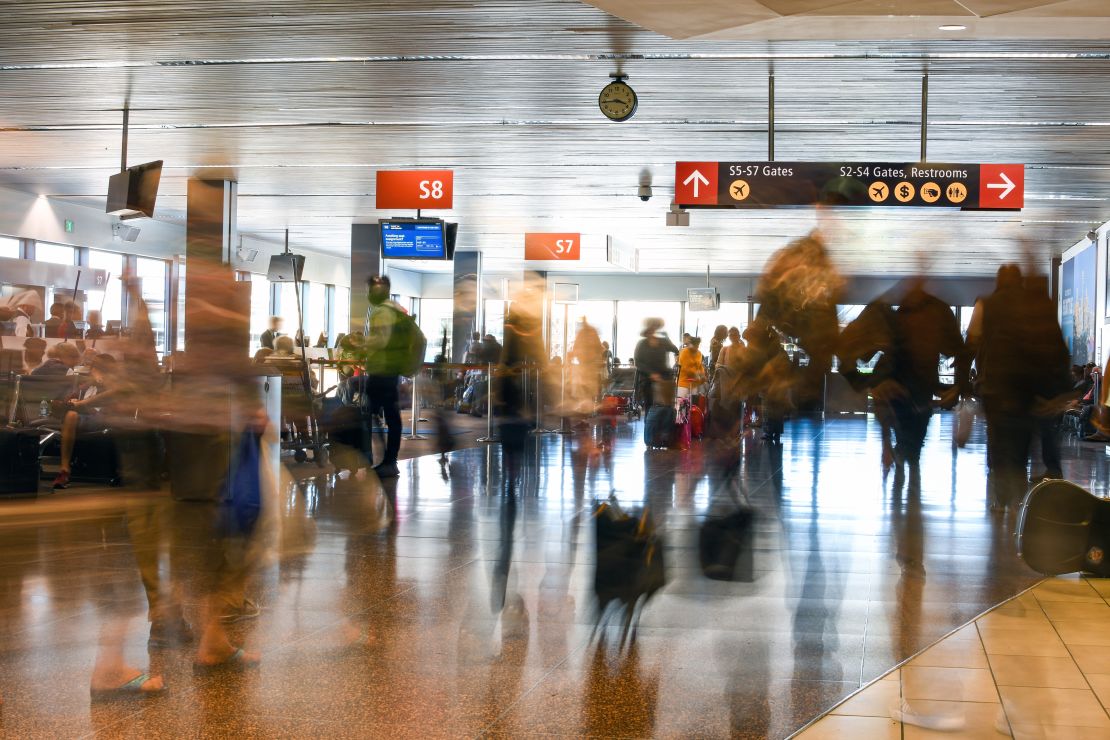 Once you've booked your flights, the day of traveling still requires savvy planning.
Jen Ruiz, founder of Jen on a Jet Plane and author of "The Affordable Flight Guide," has all but perfected the day-of-travel experience. Some of her top tips include researching how to get from the airport to your hotel/rental prior to taking off so you have the best options and prices and can avoid scams.
Also, did you know that you can make airport security reservations in advance to skip the line? Ruiz says that certain airports – like Rome and Amsterdam – offer this little-known hack up to 72 hours ahead of time, for free! Also, "make reservations ahead of time wherever possible," she says. "Many popular attractions sell out or have long wait times during the holiday and advanced tickets usually allow you to skip the line and walk right in."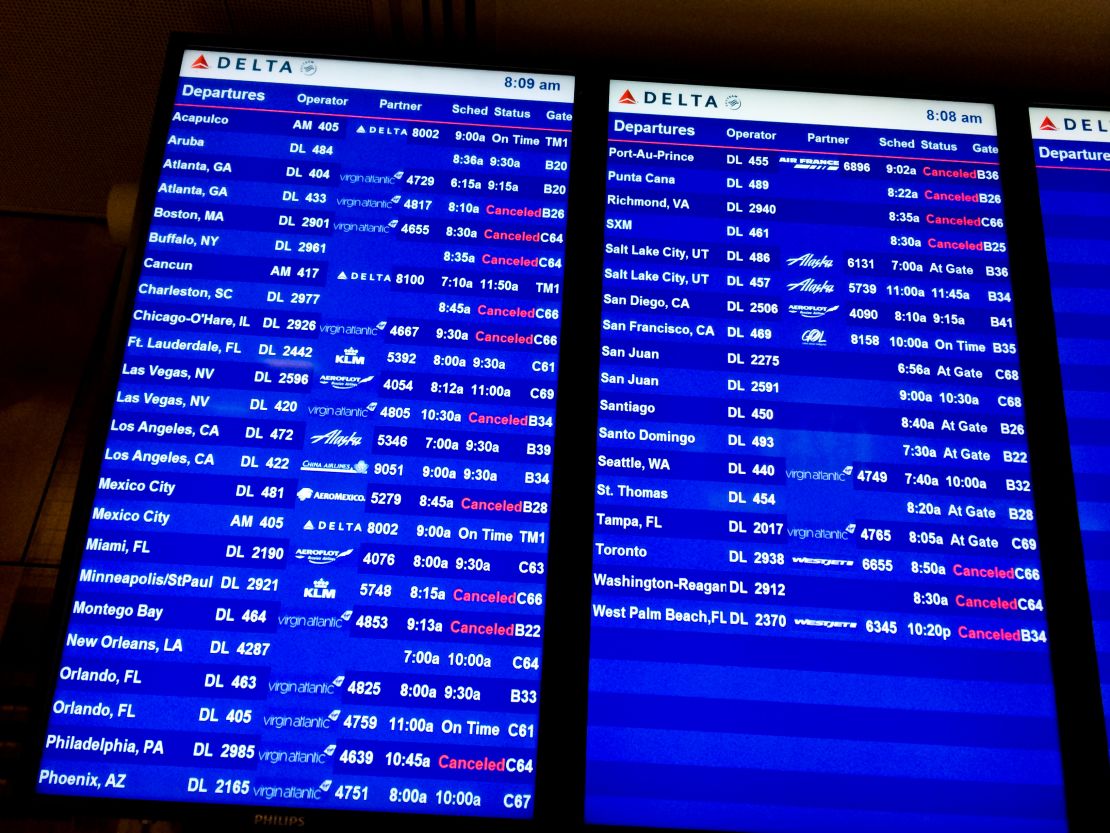 Sanya Weston — owner of Your Premier Travel Service and member of the American Society of Travel Advisors — likes to dive headfirst into her upcoming travel with a "prepare to win" attitude. And that makes sense. Keeping a positive attitude during stressful travel times can only help matters. And her first line of defense is what she packs in her carry-on bag.
"Whether you're embarking on a road trip, flying, or taking a train, your carry-on bag reigns supreme," says Weston. "Whether you're a solo traveler or journeying with children, the contents of your carry-on can make or break the success of your vacation."
Some of her valuable insights into packing the perfect carry-on include the following:
Pack items to keep yourself and your companions entertained during the journey – a book, tablet, headphones, puzzles or a travel-sized board game. A neck pillow and an eye mask are an easy fix for added comfort during flights or long land journeys.
Always pack a few snacks like granola bars, nuts or dried fruits to stave off hunger, especially if you encounter delays. A reusable water bottle is a must these days, and most airports have water fountains for filling up after passing through airport security.
Ensure you have chargers for your devices and a power bank to keep them charged throughout your journey. This is especially crucial if you rely on your phone for navigation or entertainment.
Pack a small toiletry bag with essentials like a toothbrush, toothpaste, hand sanitizer and facial wipes. These items can help you freshen up during long trips or layovers.
I would also add that a small bottle of facial mist is life-changing on a long-haul. I make my own. Just put some filtered water in a travel-sized spritz bottle and add a few drops of your favorite essential oils. My go-to combo is Eucalyptus and Ylang Ylang.
The holiday season is coming up quickly. If you don't already have your flights, hotels and other travel booked, now's a good time to start planning, whether it's a much-needed stay at an all-inclusive resort or a quick trip to visit family.
Follow the tips we outlined in this article to save money on travel expenses and to prepare yourself for delays, cancellations and other possible travel mishaps.
Check out CNN Underscored's guide to the best credit cards currently available.