These Will Be the Most Popular Travel Destinations in 2024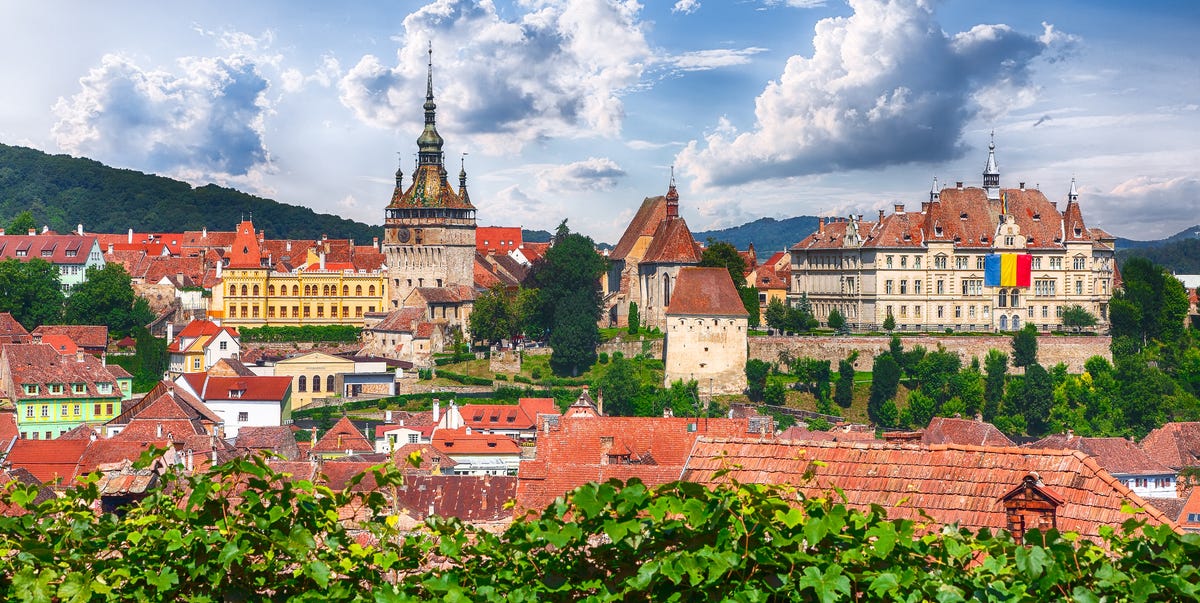 Already thinking about where you want to travel in 2024? If you're hoping to hit the hottest travel destinations of the year, Expedia Group is here to help. The one-stop travel site—alongside Hotels.com and VRBO—just released Unpack '24, a travel trends analysis for the coming year. In addition to detailing the projected top 10 most popular international destinations of 2024, the site also revealed 10 "dupes" for travelers looking to perhaps spend a bit less, as well as those hoping to be surrounded by fewer fellow tourists. Additionally, they revealed 10 affordable cities where the world's biggest musical acts are set to perform, as well as where to travel if you live a sober lifestyle.
"At Expedia Group, we have extensive first-party travel data that we use to enhance and curate experiences for our travelers across Expedia, Hotels.com, and Vrbo," Jon Gieselman, president of Expedia Brands, says in the report. "These insights shape our travel forecasts, revealed in Unpack '24, enabling our travelers to be the first to discover and book the most desired trips before they become well-beaten paths."
Ready to ignite your travel bug? Ahead, discover the most popular travel destinations of 2024.
The Top 10 Travel Destinations of 2024
Expedia Group predicts that travelers are most likely to jet set to destinations popularized in fan-favorite TV shows and movies. According to the report, "More than half of travelers say they've researched or booked a trip to a destination after seeing it on a TV show or in a movie. In fact, travelers say TV shows influence their travel decisions more than Instagram, TikTok, and podcasts." With that in mind, they reveal that the top 10 travel destinations of 2024 are as follows:
Thailand – Featured in White Lotus, Season 3—which has sadly been pushed to premiere in 2025
Romania – Featured in Wednesday, Season 2—which has not yet set a release date
Malta – As seen in Gladiator 2, which is set to premiere on November 22, 2024
Paris – As seen in Emily in Paris
Scottish Highlands – Featured in Outlander
London, Bath, and Windsor, U.K. – As seen in Bridgerton and The Crown
South Korea – Featured in Squid Game—the Season 2 release date has yet to be announced
Florida Keys – As seen in the series Bad Monkey
Australia – Featured in Baz Luhrmann's Faraway Downs series, as well as the film Furiosa, which is set to premiere on May 24, 2024
Greece – as seen in the films Argylle (set to release in 2024) and My Big Fat Greek Wedding 3
The Top 10 Travel Destination Dupes
Dupes have long been lauded in the beauty and fashion categories, and now the concept is making its way to travel. "1 in 3 of those polled say they've booked a dupe," the report reveals. "But what do these less obvious alternatives offer besides potential savings? They're often less crowded, tend to be a little unexpected, and can be every bit as delightful as the tried-and-true destinations."
Intrigued by the idea of booking a stellar vacation for a fraction of the price? Check out Expedia Group's Top 10 Travel Destination Dupes, below, which are listed as the original destination of inspiration and the dupe that mirrors it.
Seoul —> Taipei
Bangkok —> Pattaya
Santorini —> Paros
Saint Martin —> Curaçao
Sydney —> Perth
London —> Liverpool
Lisbon —> Palermo
Geneva —> Québec City
Zermatt —> Sapporo
Nashville —> Memphis
The Top 10 Tour-Inspired Travel Destinations
Music lovers, this one's for you! As you well know, traveling to see your favorite artists live is expensive, to say the least. With this in mind, Expedia set out to find the most affordable destinations where the world's most famous pop and rock stars are set to take the stage in 2024.
Through their research, in which they analyzed the average daily rates of tour locations, they found the top 10 most affordable cities (less than $150/night on average) where travelers can witness the likes of Taylor Swift, Olivia Rodrigo, Coldplay, Metallica, Madonna, and more. They are as follows:
Kuala Lumpur, Malaysia – $91
Edmonton, Canada – $108
Mexico City, Mexico – $119
Warsaw, Poland – $119
Birmingham, U.K. – $127
Houston, Texas – $130
Antwerp, Belgium – $140
Tokyo, Japan – $147
Perth, Australia – $148
Detroit, Michigan – $149
For more research-backed travel trends, be sure to check out Expedia's full Unpack '24 Trend Report.

Rebecca R. Norris is a full-time freelance writer living in the DC metro area. She writes for a variety of publications, primarily covering women's interest topics. When she's not writing, she can be found out and about with her Jack-Chi, Cash, sweating her way through an Orangetheory class, or taking it easy with family and friends