Multi-City Flights? Open Jaws? Crafty Ways to Book Your Flights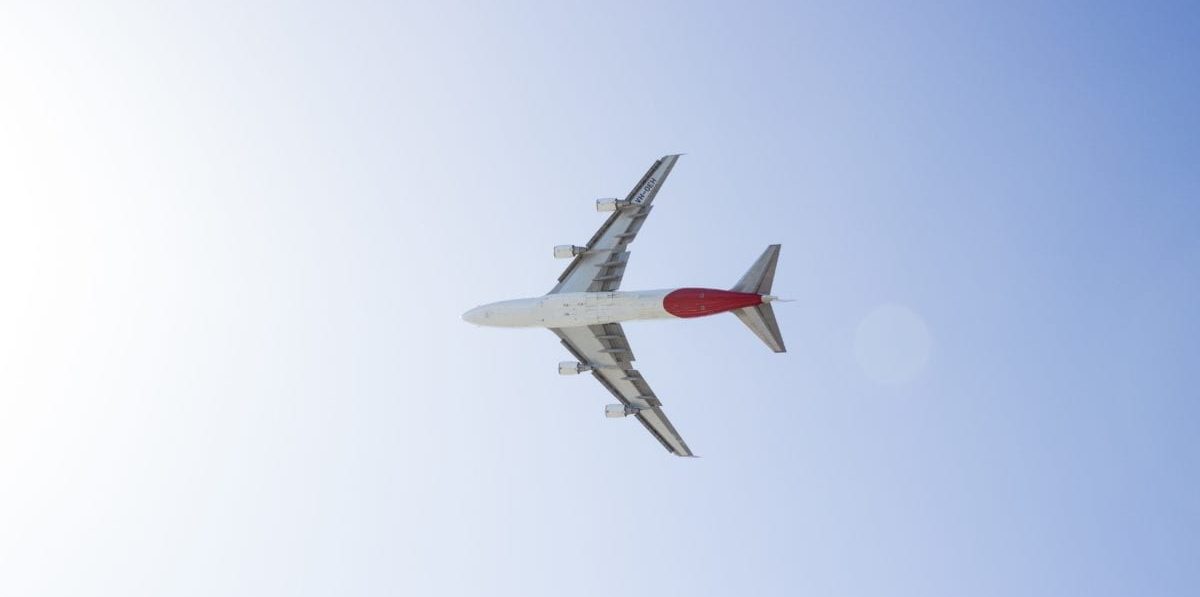 Simple roundtrip flights are so 2022. It's time to spice up the way you book flights to see and do more.
Booking multi-city flights (or open-jaw flights) is a really crafty, underutilized way to save both time and money when traveling. What's better than a cheap roundtrip flight to London? How about flying into London, hopping down to Paris, then flying home from there – often without paying much (if anything) more for your flights?
That's the beauty of multi-city flights and open-jaw flights, which are much the same … with just a slight difference. While it takes a bit of extra legwork beyond booking a simple roundtrip fare, it can easily be worth it to pull of a two-for-one (or even three, four, or more) trip.
 
What is a Multi-City Flight or Open-Jaw Itinerary?
All open-jaw flights are multi-city flights, but not all multi-city flights are open-jaw flights. Head spinning yet? Let's break it down.
Here's what it looks like: A multi-city flight might just be a set of flights from Chicago-O'Hare (ORD) to London-Heathrow (LHR) to Paris-Charles de Gaulle (CDG) – or even add that final segment back home to Chicago from Paris. You're touching multiple cities, got it?
 
Open-jaw itineraries are a type of multi-city flight … and the key word is open. Rather than connecting you from London to Paris, you leave that blank and make your own way between the two cities – say, by train.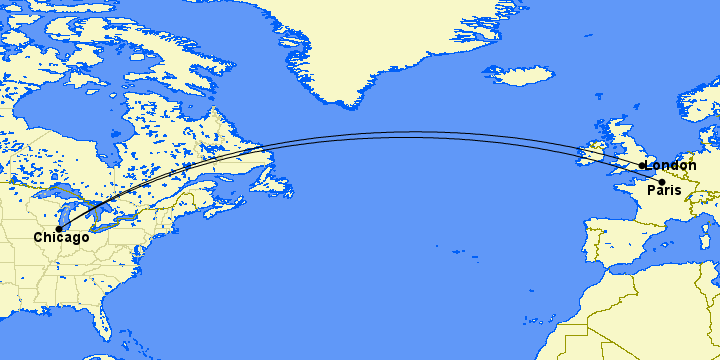 You can take things even further by, say, departing from and flying back to different airports. Or adding even more segments to your multi-flight journey.
As far as most flight search engines (including our go-to, Google Flights) are concerned, the two things are the same. You can book open-jaw itineraries using the multi-city search feature in most cases. It's really an unimportant distinction. The end result is you flying in and out of the airports you want to on a single itinerary.
Let's take a look at this example: Flights from New York (JFK) to the Swiss Alps during ski season. Here's a typical roundtrip fare into Geneva (GVA) for next February.
 

But what if you wanted to see more of the Alps than just what Geneva? You could take the train through France and Switzerland and soak it all in, but then you'd have to meander your way back to GVA for your return flight … or do you?
 

This extremely simple open-jaw itinerary has you flying into Geneva, traveling through Switzerland for a week, and then flying out of Zurich (ZRH) to head home. This example is very simple because it involves just one airline that offers nonstop flights from both destinations. It's a very clean example of what a multi-city itinerary could be.
The best part? The price difference is negligible. Forking over a whopping $10 more saves you the cost of a return trip via bus, train, or rental car and all the time it would take you to get back to Geneva, too. Instead, go spend your final night of the trip exploring Zurich knowing your flight home leaves from there instead of Geneva.
But the price difference is typically massive compared to booking these exact same flights separately as two one-ways – especially on long-haul international flights like these. In this case, the same itinerary would add up to nearly $2,000!
 

Read more: How to Find Cheap One-Way Flights (And Why It May Not Work)
When Does It Make Sense to Book a Multi-City or Open-Jaw Flight Itinerary
There are many situations in which booking multi-city or open-jaw itineraries makes sense for travelers.
If you're flying to Aruba (AUA) and back, for example, it doesn't make a whole lot of sense to book open-jaw, because there's only really one airport on the island and it would be a huge pain to transit by boat to another one. But places like Europe and Asia are ripe for multi-city travel, because other transportation options in those regions are easy to use and there are so many places to see – including flights on different budget airlines.
Here are some of the most popular reasons to book multi-city or open-jaw flights.
Save Money (or Points & Miles)
Open-jaw itineraries can help you fly using points and miles more easily. Points and miles award space doesn't always line up perfectly with your ideal travel plans, so you might have to utilize multiple airports to get it done.
But in places like Europe, where nearly every city is linked by convenient train and bus transportation, you can avoid booking roundtrip train fares and easily fly out of another country instead.
Let's say you're eyeing up this amazing Aer Lingus Business Class flight deal. And why wouldn't you!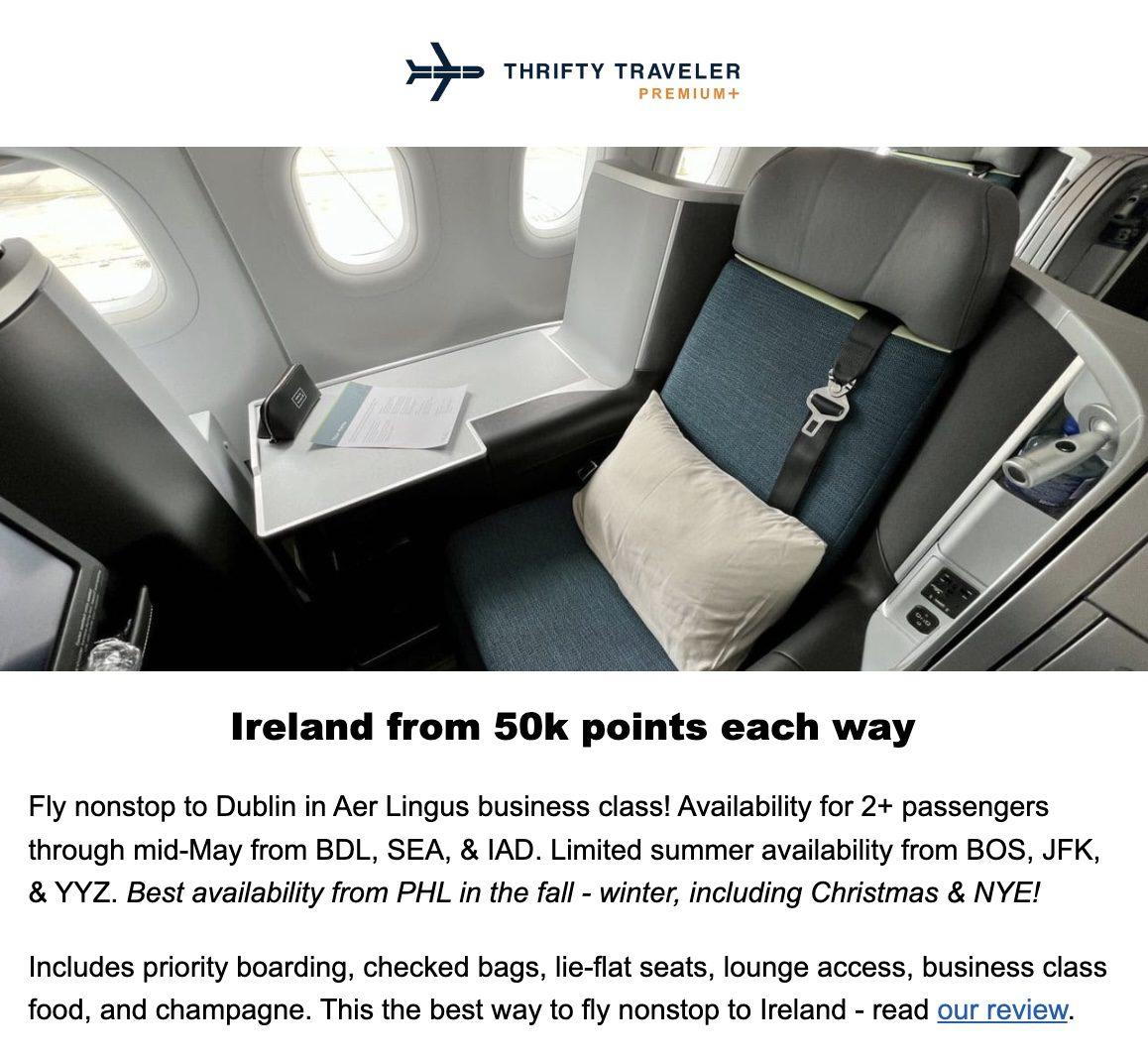 Get deals like this one in your inbox with Thrifty Traveler Premium+ – and sign up now!
But let's say you can't find award space to book the same flight home. Maybe it's a blessing in disguise! You can use some of our other flight deals to find another great way home instead.
And by making your way over to London for a few days, you can take advantage of this amazing United Polaris business class award space to fly home.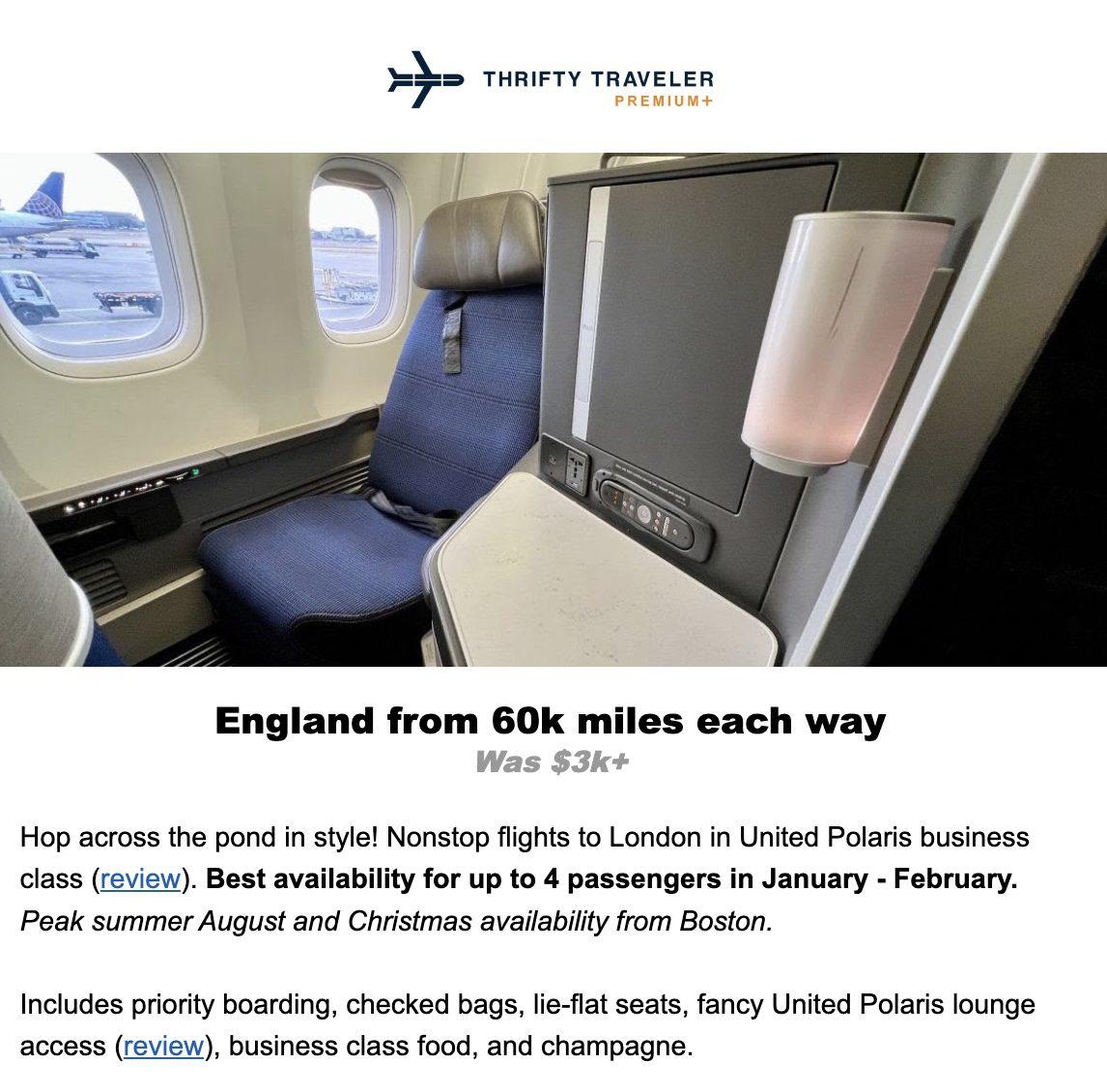 That's an extra city and another sweet, sweet business class flight for just 10,000 more points than the regular roundtrip! That's the beauty of open-jaw flights.
Save Time
Let's say you're planning another trip to Europe and have two or more cities on your mind. You know you want to see London, but a weekend in Belgium is on your list, too. Just do both.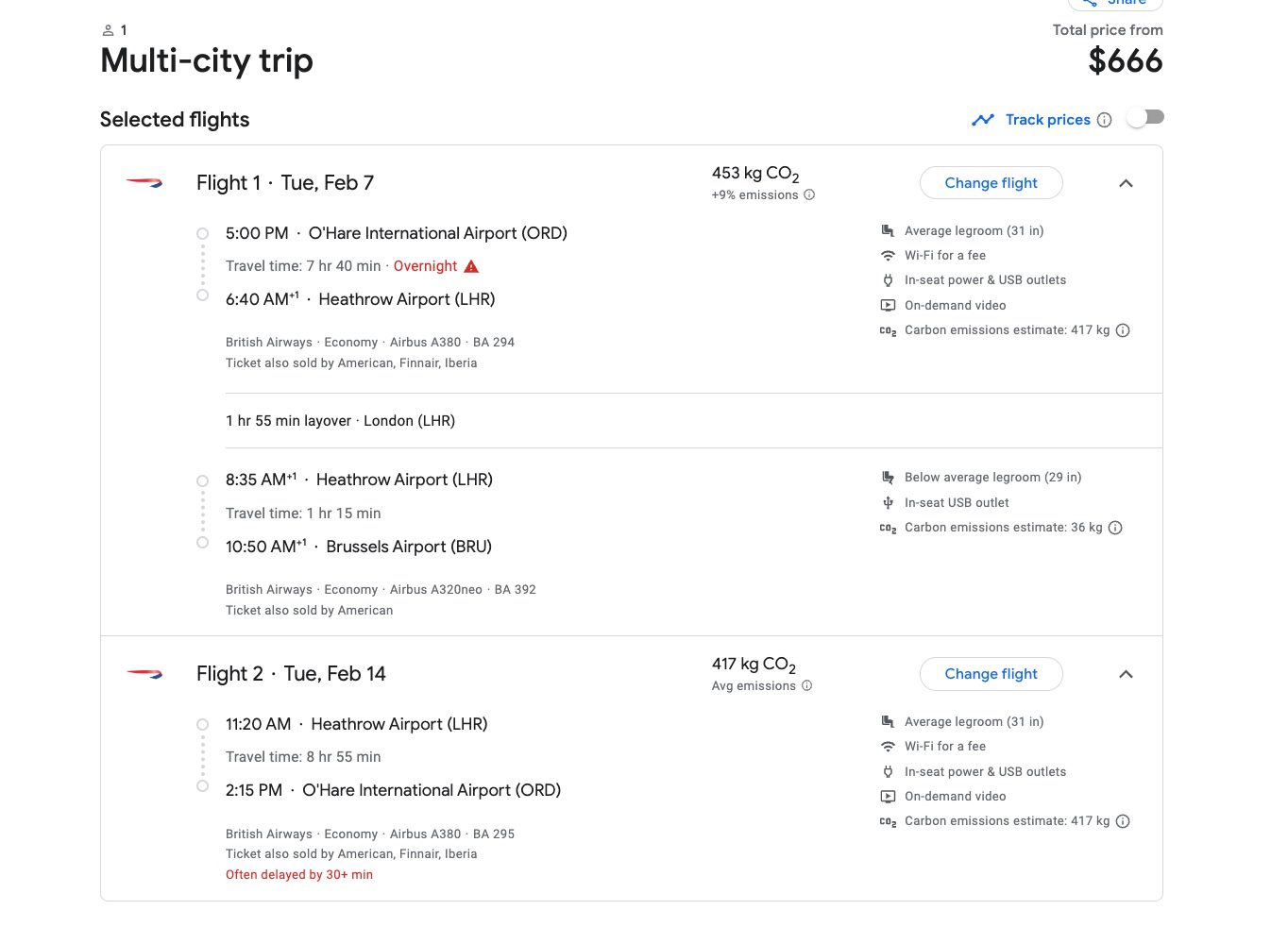 You can save yourself some time by booking an open-jaw itinerary. Instead of wasting a half day getting from London back to Brussels to fly home, just fly home from London.
This practice doesn't just work overseas, either. You can book multi-city flights domestically as well. They're especially helpful for road trips. Want to take a week exploring the Pacific Coast Highway? Fly into Portland (PDX) and out of Los Angeles (LAX) on the same itinerary using Delta. You can do this for tons of different city pairs to help you save time and money.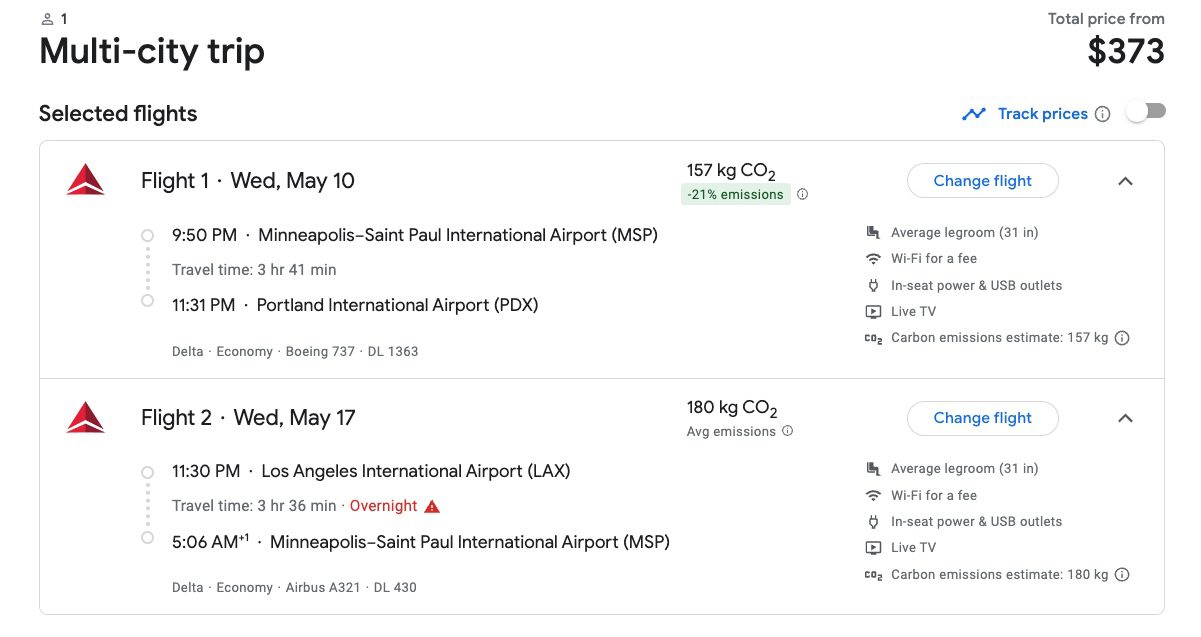 Instead of reconnecting back up to Portland to get a roundtrip fare home to Minneapolis-St. Paul (MSP), you can book a multi-city trip and keep your flights all on the same itinerary. Clean and easy.
Save on Flights to One City
Even if you're just visiting one city, using open-jaw or multi-city flights can save you money. Several cities have multiple airports: Why not fly out of the cheapest one?
Let's say you're heading to Paris. What if a flight into Paris-Charles de Gaulle (CDG) is cheapest, but flying out of Paris-Orly (ORY) is cheaper for the way home? Use an open-jaw flight to make that happen! Your open-jaw itinerary would look like this, for example: JFK – CDG, ORY – JFK. It won't always be a money-saver, but this strategy is worth considering.
You can search for cheap fares into multiple airports on Google Flights. Google Flights allows you to input up to seven departure AND seven destination cities!
Let's say you're searching for cheap flights to Napa Valley, California. Instead of only searching for flights into Santa Rosa (STS), expand your search to include flights to San Francisco (SFO), Sacramento (SMF), Oakland (OAK), and San Jose (SJC) – all near the Bay Area with a fairly quick drive up to Napa.
Build in a Free Stopover
If you haven't used a stopover to see two cities for the price of one, you're in for a treat. Several airlines offer the ability to build in a free (or cheap) stopover for up to seven days. Check out all the airlines with stopover programs.
For example, if you're flying Icelandair you can add a stopover in Iceland on your way to your final destination in Europe – or on your way home. And thanks to some funky scheduling quirks in Icelandair's schedule, the stopover fare can actually be cheaper than the regular roundtrip fare.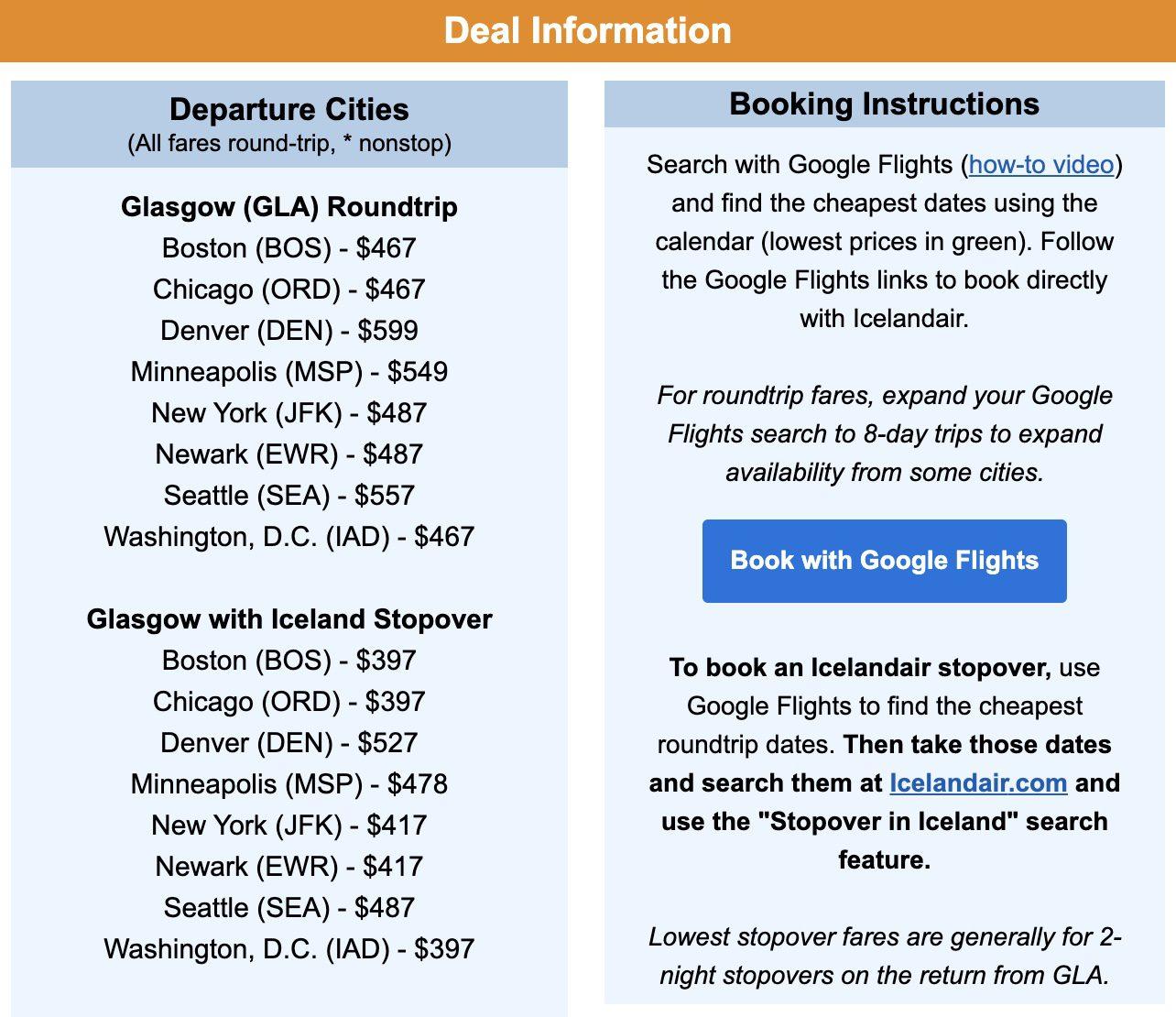 Just look at this Scotland flight deal on Icelandair. The roundtrip fare was over $400, but this fare is a sweet $397 total.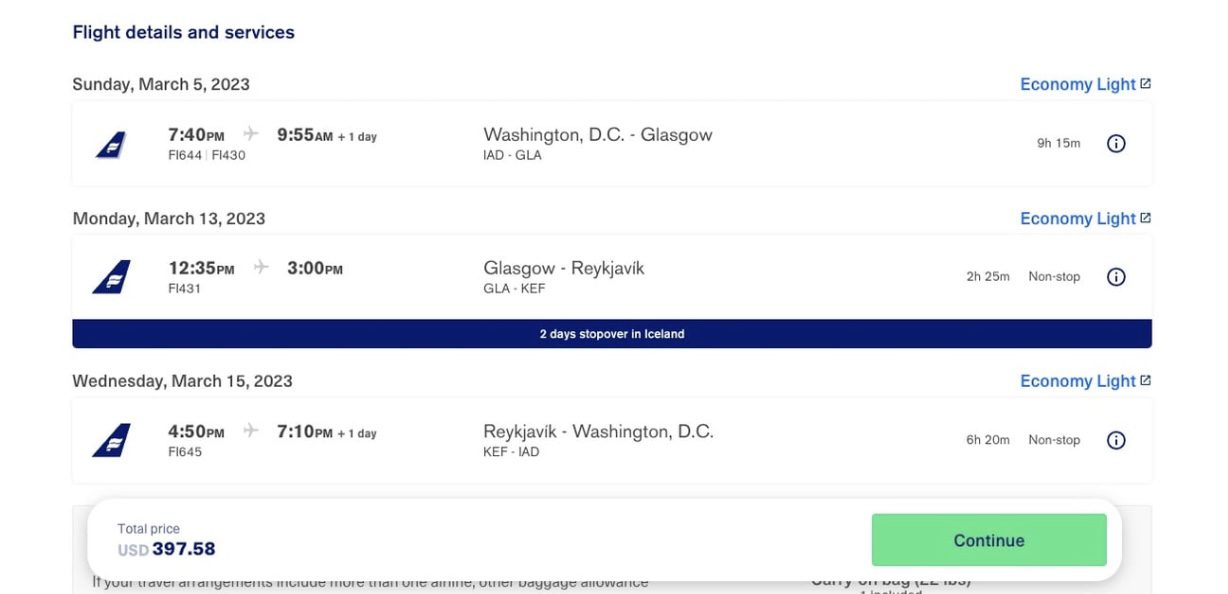 Icelandair offers one of the easiest-to-use stopover programs, but they're not alone.
When flying ANA, you can stopover for up to seven days in Tokyo for just another $100 more than the price of a simple roundtrip flight. Why not see Tokyo while you're in Asia?
If you're flying TAP Air Portugal, you can stop over in Lisbon or Porto for up to five days for free. Or stopover in Doha, Qatar for free when flying Qatar Airways. Flying Aer Lingus? Spend up to a week in Dublin for free!
Some airlines' stopovers are easier booked directly through their website. However, you can build a stopover in Google Flights by creating a multi-city itinerary and booking through one of the airlines above.
Read our full guide on booking stopover flights
 
Positioning Flights
Maybe my most frequent use of multi-city flight searches is for booking positioning flights. If you're new to that term, positioning flights are connections you book separate from your main overseas flights that get you to the airport that has the best deal – often saving hundreds in the process.
Recently, I booked positioning flights to connect to Qatar Airways routes I booked with points. Miami (MIA) and Dallas (DFW) are both Qatar Airways gateways in the U.S. So if you booked award space that flies out of Miami and back into Dallas, you'll need to find a way to and from both airports from your home base in, say, Nashville (BNA).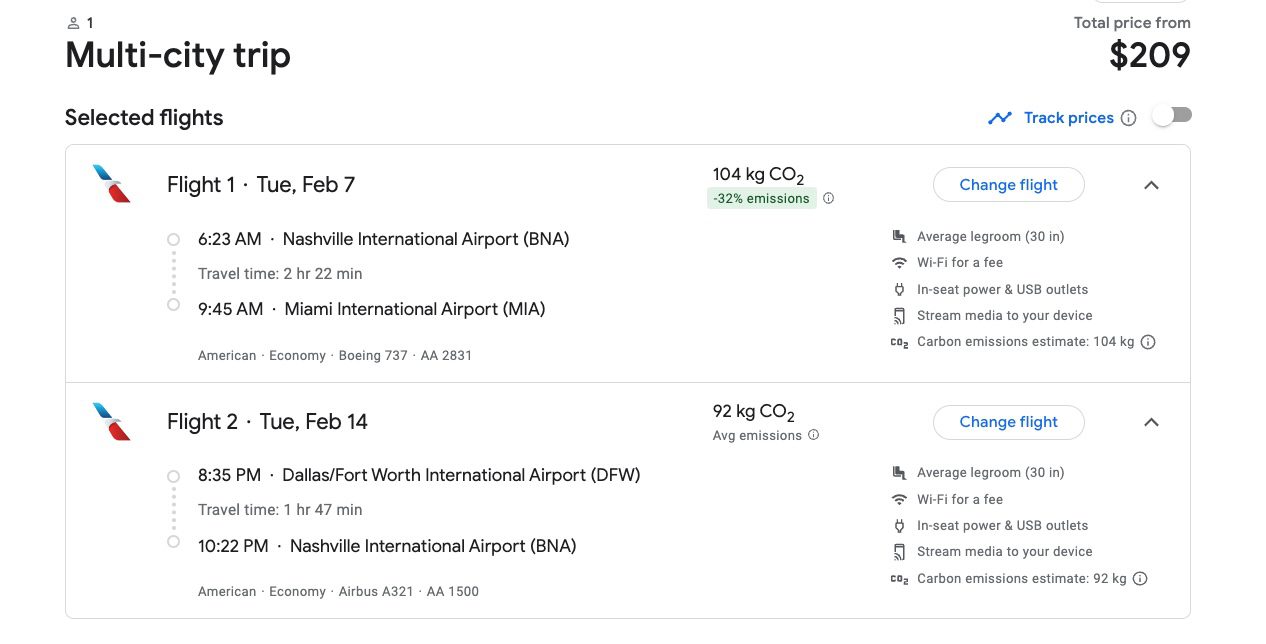 By using the multi-city trip feature on Google Flights, you can easily stitch together an itinerary that connects you with your Qatar flights with no headaches. And because all the flights are on American, the cost of those flights stays low.
What is the Best Website for Multi-City Flights
Our love affair with Google Flights is no secret. It's the best travel tool period. This is just another reason it's so valuable: It's multi-city flight search reigns supreme.
To search for open-jaw or multi-city flights, you simply check "multi-city" in the drop-down selection over the departure city. Then it gives you a simple set of inputs for you to craft the ultimate trip.
 
Here's my example search for the Geneva-Zurich open-jaw itinerary I used above. You pick the dates. You pick the cities.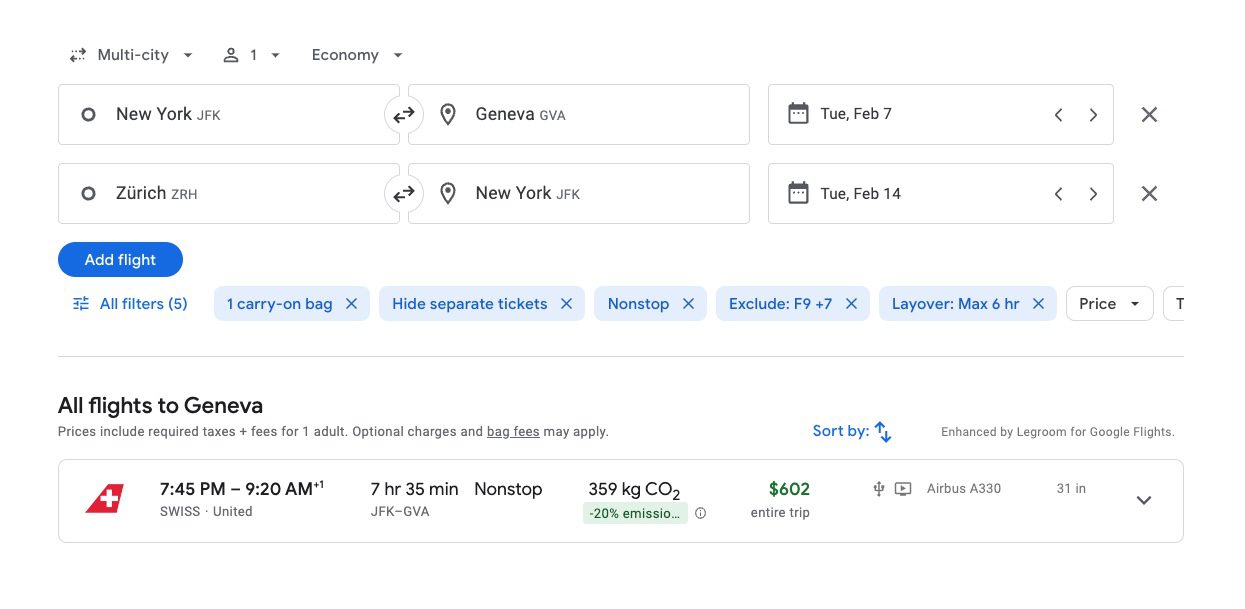 You can perform these multi-city flight itinerary searches directly with the airline in most cases, but why do that when you can use Google's easy-to-use interface to find the right deal, first? Unfortunately, one of the best features of Google Flights doesn't work with multi-city searches: It won't display the cheapest dates in green. Even so, it's the best tool available.
After you find the flights you want, just click the link below to "book with United" or "book with SWISS" and Google Flights will build the itinerary for you and take you to the checkout page.
Don't hassle with the airline's website or other online travel agency search engines. They won't offer transparent pricing calendars like Google Flights does.
How to Book Multi-City or Open-Jaw Flights
Booking a multi-city trip is easy: Start with Google Flights. Select "Multi-city" instead of "Round trip."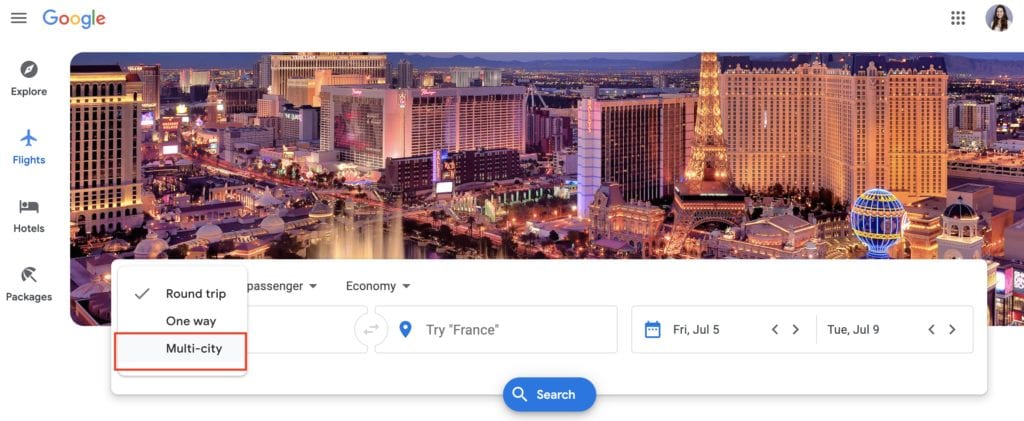 From here, two sets of boxes will show up. You can fill in your cities here if you're booking an open-jaw itinerary (city A to B for flight one, and city C to city A for flight two).
 

Otherwise, select "Add Flight" to create a multi-city itinerary:
 

You can add as many flight legs as you want by selecting "Add Flight." Then, start searching to see your options!
If you're looking to book a free stopover on a certain airline, filter to only see results on that airline.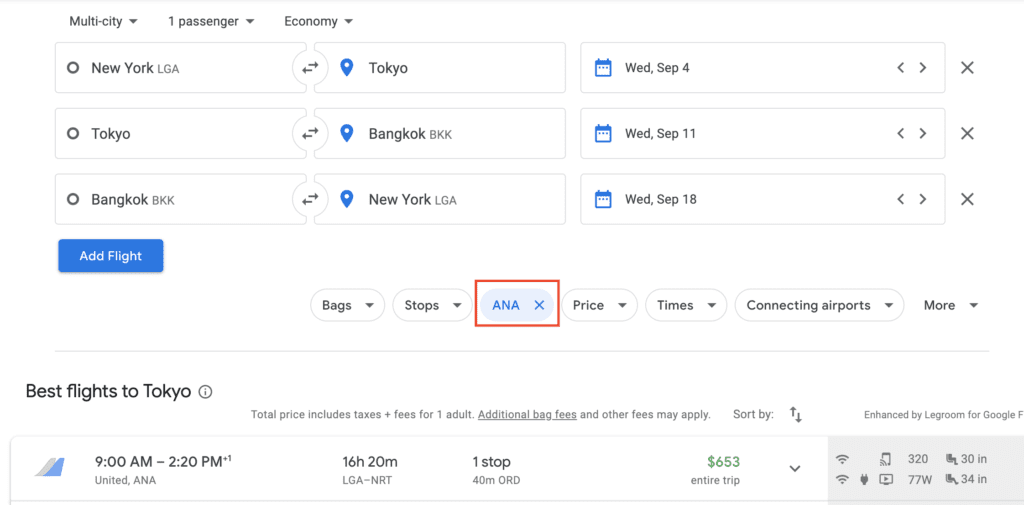 And keep in mind: Selecting the cheapest itinerary may take trial and error. Try out different dates for each leg of your itinerary to see if prices drop on certain days.
 

Instead, try searching first for cheap date ranges of roundtrip flights. Then hunt around to find the cheapest itinerary in multi-city searches.
Bottom Line
By booking a multi-city flight or an open-jaw flight itinerary, travelers can give themselves the freedom to see more on their trips … often for the same price or just slightly more.
It's a flight-booking technique that more travelers should take advantage of. And with Google Flights, it's easy to search for and book multi-city flights and open-jaw itineraries, too.