Act fast: Round-trip flights to Italy for as low as $373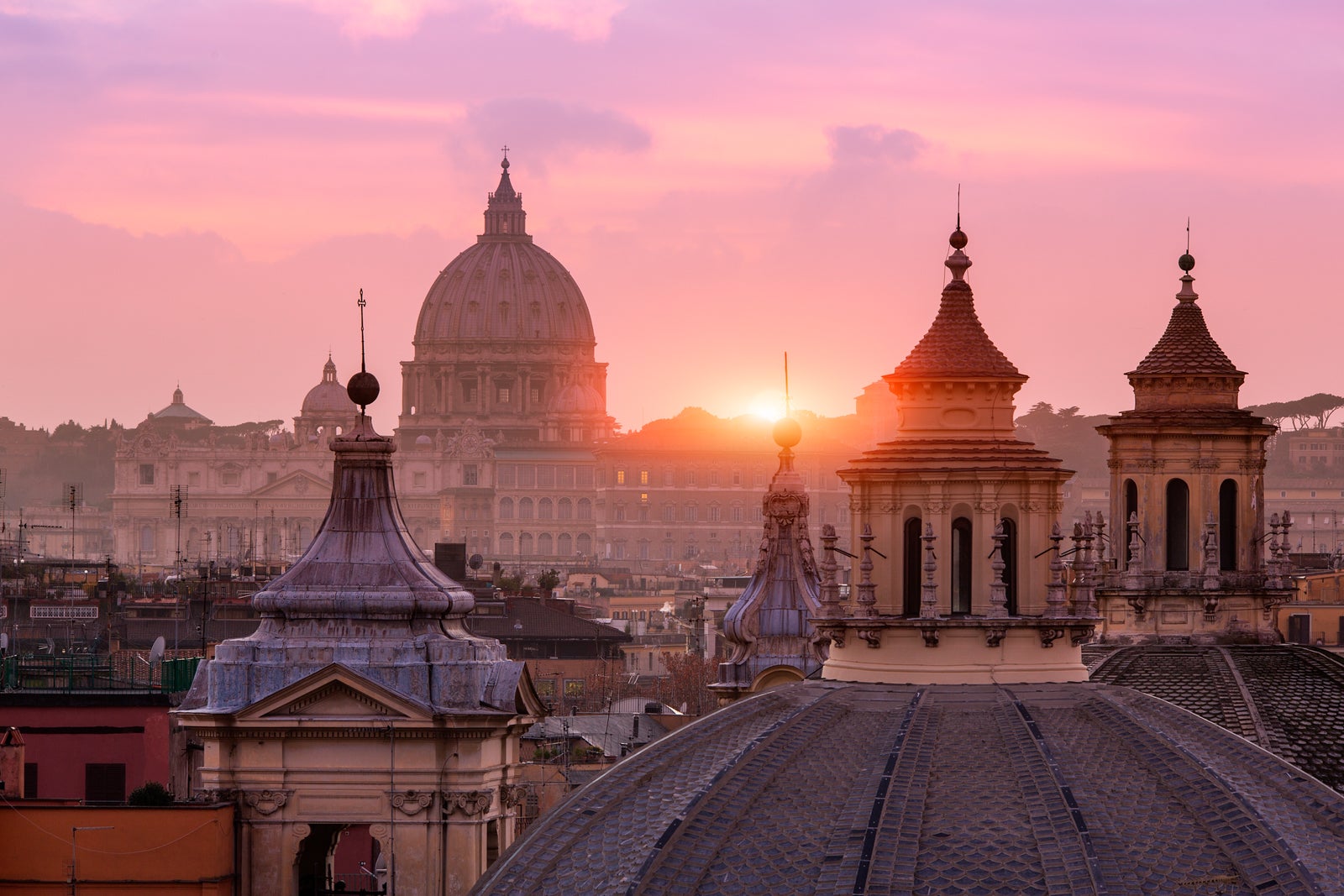 From the Colosseum to the Duomo di Milano to the Trevi Fountain, there are so many sites to see in Italy that it's almost impossible to do it all in one trip.
At the same time, a trip to Italy is pricey. Flight tickets to Italian cities from the U.S. often cost between $900 to $1,000 round trip. Such expensive fares can make visiting the country feel out of reach.
However, a trip to Italy doesn't have to cost an arm and a leg with this deal: Round-trip fares to multiple Italian cities start as low as $373 from various U.S. cities. From November 2022 to March 2023, fly to Milan, Rome, Venice, Florence, Pisa, Bologna or Turin from New York City, Washington, D.C., San Francisco, Miami and more.
Sign up for our daily newsletter
Since this deal extends from fall to early spring, you can experience Italy with cooler temperatures and fewer crowds.
This deal is only expected to last for the next couple of days, so be sure to act fast.
Deal basics
Airlines: TAP Air Portugal, Lufthansa, United Airlines, Swiss Airlines, Delta Air Lines, Aer Lingus, Air France, Neos and ITA.
Routes: Boston, Newark, New York City, Washington, D.C, Chicago, Miami, San Francisco, Dallas and other cities to Italy.
How to book: Determine your best available dates through Google Flights, then book directly on the airline's website.
Travel dates: Generally November 2022 to March 2023, with exceptions for Christmas and New Year's Eve on certain routes; certain routes also may be available in May 2023.
Book by: 1-2 days.
Scott's Cheap Flights flagged this deal. Scott's Cheap Flights' Premium membership, which costs $49 a year, offers a 14-day trial and discounts up to 90%. Or, sign up for the Elite Tier membership to receive Premium deals and premium economy, business-class and first-class deals.
Sample flights
This deal stands out because there are discounted fares to cities that hold nearly all the major tourist destinations — Rome, Florence, Milan and Venice, just to name a few. Plus, you can fly to these popular Italian tourist destinations from a handful of cities all over the U.S.
Here are a few highlights:
TAP Air Portugal: Dulles International Airport (IAD) to Florence Airport, Peretola (FLR), starting at $373 (includes a layover).
TAP Air Portugal: IAD to Venice Marco Polo Airport (VCE), starting at $373 (includes a layover).
TAP Air Portugal: Chicago's O'Hare International Airport (ORD) to Rome's Leonardo da Vinci International Airport (FCO), starting at $429 (includes a layover).
TAP Air Portugal: Miami International Airport (MIA) to FCO, starting at $431 (includes a layover).
Neos: New York City's John F. Kennedy International Airport (JFK) to Milan's Malpensa Airport (MXP), starting at $436.
Aer Lingus: Boston Logan International Airport (BOS) to VCE, starting at $451 (includes a layover).
TAP Air Portugal: Newark Liberty International Airport (EWR) to Bologna Guglielmo Marconi Airport (BLQ), starting at $473 (includes a layover).
Delta: San Francisco International Airport (SFO) to MXP, starting at $539 (includes a layover).
Lufthansa: JFK to Torino Airport (TRN), starting at $573 (includes a layover).
United: Lehigh Valley International Airport (ABE) to MXP, starting at $594 (includes a layover).
These low prices for multiple Italian cities are not expected to last, so if you're interested in a trip to Italy, we recommend booking as soon as possible. Fares to Italy can otherwise be at least $900, so these prices are a significant discount.
When booking your flight, we recommend using Google Flights to determine your availability, then purchasing your ticket directly from the airline's website. Airlines are more reliable in the event of a cancellation, delay or booking change when you purchase tickets directly.
Google Flights also tends to showcase different prices compared to airlines' websites because of the third-party booking options.
For a Feb. 6 to Feb. 13 round-trip flight to Milan from San Francisco, Google Flight shows a range of options, all at fairly similar price points. The cheapest possible flight is the Delta and KLM one, priced at $539.
The Delta flight departs San Francisco at 7:55 a.m. on Feb. 6 and arrives in Milan at 9:30 a.m. the next day. There is also a three-hour and 23-minute layover at New York City's JFK.
When returning to San Francisco, Google Flights presents a variety of options. There are flights that either leave at 11:45 a.m. or 1 p.m. and all are at the same price, so the decision just comes down to preference.
The prices in this deal only apply to economy fares. For a Delta flight to Milan, the $539 fare falls under the airline's basic economy class; this ticket does not allow for seat selection or the ability to make changes to your flight once you book the ticket.
You can upgrade to Delta's "Main Cabin" for $150 more to receive these additional perks. The Main Cabin option also lets you check your first bag for free, whereas basic economy includes an additional fee to check in a bag.
Maximize your purchase
Be sure to use cards that earn bonus points on airfare purchases like The Platinum Card® from American Express (5 points per dollar on airfare booked directly with the airline or through American Express Travel), on up to $500,000 on these purchases per calendar year, Citi Prestige® Card (5 points per dollar on airfare), Citi Premier® Card, Chase Sapphire Reserve (3 points per dollar on airfare), American Express® Gold Card (3 points per dollar on airfare when booked directly with the airline or through Amex Travel) or the Chase Sapphire Preferred Card (2 points per dollar on travel). Check out this post for more on maximizing airfare purchases.
The information for the Citi Prestige Card has been collected independently by The Points Guy. The card details on this page have not been reviewed or provided by the card issuer.
Bottom line
Since airlines have slashed fares for multiple Italian cities, this deal is definitely worth it. Since these prices will only last for one to two days, now is the time to plan your next trip to Italy. Perhaps you can tour the Colosseum or traverse through the Tuscan countryside, sipping wine along the way.
Note that these deals are for economy fares and some have multiple stops, so keep that in mind. A Delta flight from San Francisco to Milan is well over 18 hours in travel time, and sitting in basic economy seats may not be for every traveler.
However, it's not often that you can fly to the major tourist destinations in Italy for such a low price, so act fast before seats on the planes fill up.