23-Million Miler Tom Stuker's Top Tips For Air Travel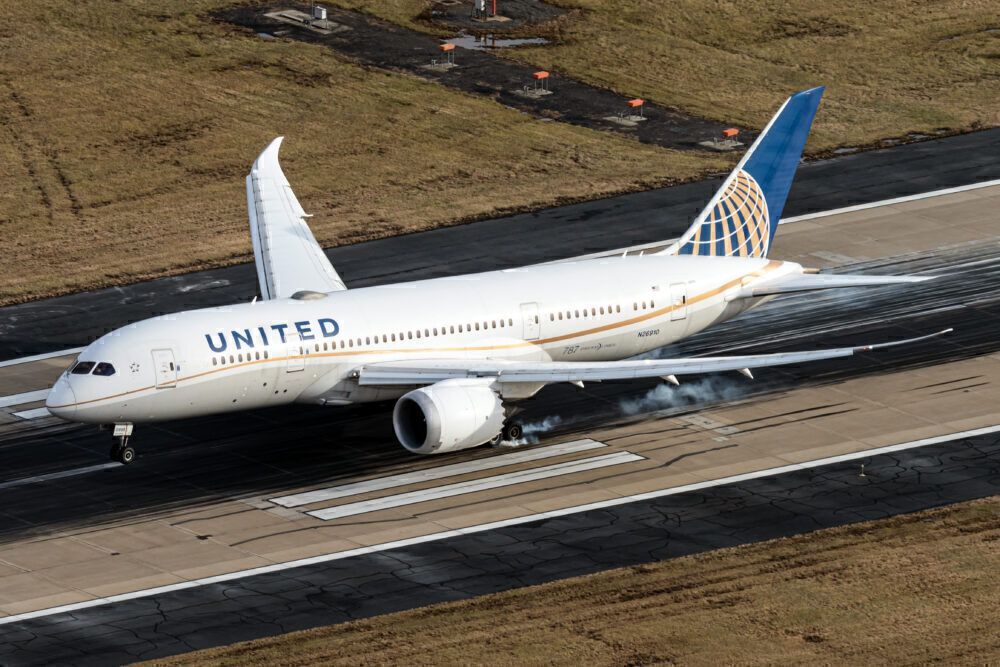 While travel tips are readily available these days from various sources online and on social media, chances are, they probably will not be from a person who has flown 23 million miles. Meet Tom Stuker, the man who has done precisely that by flying all around the world for years now, always staying loyal to his favorite airline, United Airlines.
A brief history
Based in Chicago, Tom has been a member of United's Mileage Plus loyalty program since 1983 and has always flown with United or one of the other Star Alliance member airlines. It took him 19 years to fly his first five million miles and then a further ten years to reach 10 million miles, making him United's first-ever passenger to do so.
In fact, in 2011, when Tom crossed the 10 million miles mark, United honored him by naming one of its Boeing 747-400 after him. The airline also held celebrations in the air and on the ground when Tom passed the 20 million miles mark.
It is reported that Tom's favorite seat is 1B and that he once went 12 days without sleeping on a bed by just jetting around the world.
His advice for summer travel
During an interview with the Washington Post, when asked if the veteran in flying had any tips for this year's summer travels, Tom came up with four points.
1. Friendly cabin crews
The first thing Tom suggested was being friendly and complimenting the first flight attendant a passenger meets upon boarding the aircraft and thanking them for their outstanding service the last time, even if there was not a last time.
"She's the head attendant. I always say, 'I remember you! You gave us such great service last time. I wanted to thank you again.' Even if I've never met her. I guarantee she'll bring you all kinds of free stuff."
2. Seating arrangement
The second tip, which Tom suggested, is catered toward passengers who may not have received the seat allocation of their choice.
Photo: EQRoy | Shutterstock
For this particular issue, Tom's suggested remedy for passengers is to have the seat map for the flight open on the airline's application. This way, the passengers can view which seats in their cabin class are still unallocated, thus allowing passengers to pick a preferable seat if available.
However, passengers have to remember that while it is perfectly alright to move to an empty seat because it remains unsold, sometimes airlines block out specific seats in the cabin due to system inoperability or even safety reasons such as unusable seatbelts. Hence, it is always a good idea to double-check with the cabin crew if you can move to another empty seat.
3. The luggage
The third piece of advice imparted by Tom was to not carry any bags for checking in, and any handbags that passengers carry with them onboard have to be as lightly packed as possible. Tom commented,
"Every town has laundromats. And stores."
Photo: ImYanis | Shutterstock
While it may be unavoidable to have checked luggage sometimes, consolidating everything into the minimum number of bags is still a good idea. By having fewer bags, statistically, the waiting time required for passengers to receive all their checked-in luggage at their destination is reduced. It is also a matter of convenience for passengers when it comes to handling all their luggage, especially after what could possibly be a long-haul flight.
4. Phone call etiquette
The final piece of advice is something that applies to all passengers. Tom indicated that all passengers must be considerate of their fellow travelers and crew when using their communication devices and not make calls on loudspeakers without headphones.
What do you think of Tom Stuker's travel tips? Let us know in the comments!
Source: TheWashingtonPost.
Even United Airlines had flights canceled and delayed this weekend, although not as much as others.
Photo: Vincenzo Pace | Simple Flying

United Airlines

IATA/ICAO Code:

UA/UAL

Airline Type:

Full Service Carrier

Hub(s):

Chicago O'Hare International Airport, Denver International Airport, Guam International Airport, Houston George Bush Intercontinental Airport, Los Angeles International Airport, Newark Liberty International Airport, San Francisco International Airport, Washington Dulles International Airport

Year Founded:

1931

Alliance:

Star Alliance

CEO:

Scott Kirby

Country:

United States

MileagePlus

Participating Airlines:

United Airlines

Owner:

United Airlines

Region:

North America

Countries:

United States

Established Date:

1981-05-00