12 Culinary Romances That Make You Hungry For More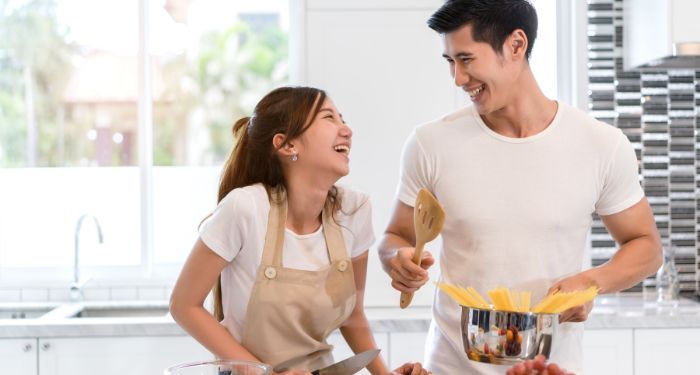 This content contains affiliate links. When you buy through these links, we may earn an affiliate commission.
Looking for loaves, loves, and laughter? Do I have the books for you! Culinary romances feed the stomach and soul with their delicious mix of hot food and even hotter relationships. You come to them to read about the trials and tribulations of the restaurant industry. From opening bakeries and restaurants to maintaining them, making money and food is objectively hard. Add in the complications of celebrity chefs, reality baking competitions, and other famous employees and you have a blend of messy but delectable romances. After all, food is the gateway to the soul.
Now, culinary romances are not a new invention. I have, however, noticed an uptick in the number of culinary romances published, and I am not alone. Bettina Makalintal's Eater article even noted, "Move over, bodice rippers. It's all about apron tuggers now." I cannot argue with her point that there are more and more culinary romances hitting the shelves, and many of them are queer or racially diverse.
Culinary romances give authors the ability to showcase food culture and the ways food is sold to the public. From celebrity chefs, to cooking contestants, to chefs that run businesses, part of a character's success relies on the way they market themselves and their food to their intended customers or audience. Then throw cultural identities and work-love life balance into the mix and you have yourself a compelling romance. Given the size of the sub-genre, I only included a selection that are sure to leave you hungry for more.