10 Best Vancouver Hotels Worth Booking This Summer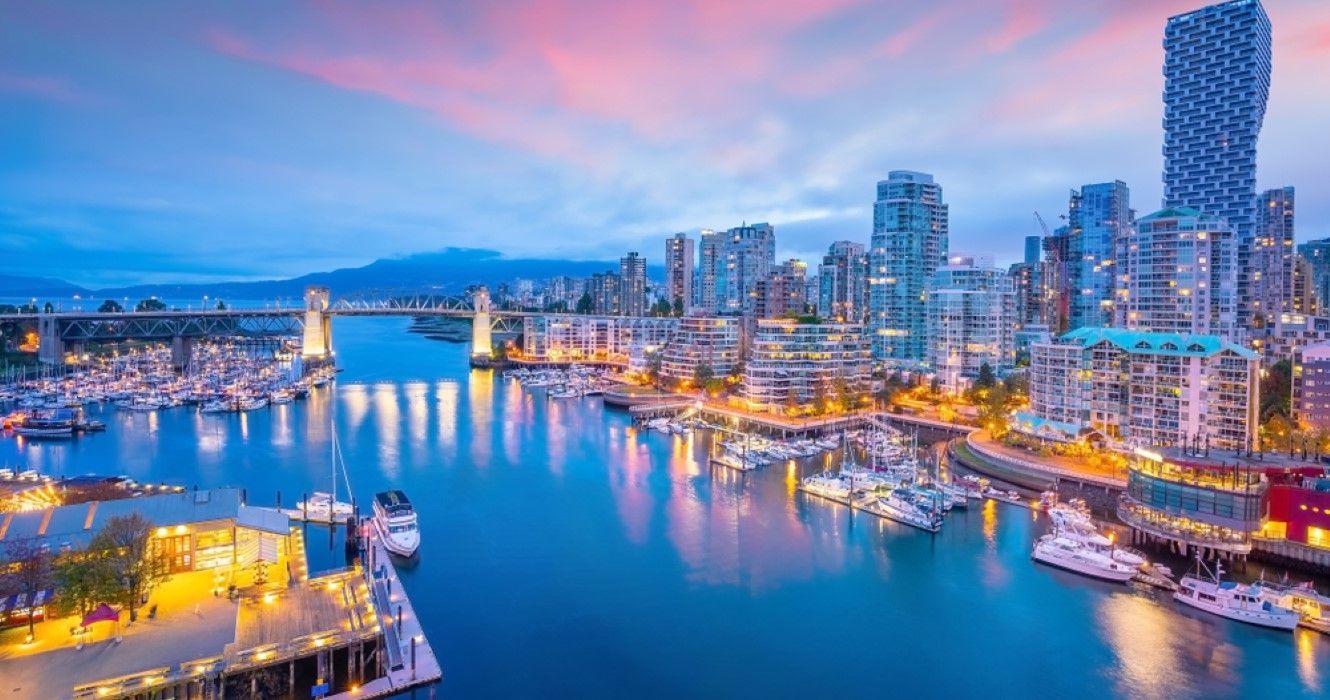 Summers in Vancouver are marked by blue skies, fun festivals, and picnics in the park. There are plenty of fun things to do while visiting Vancouver, from walking across the Capilano Suspension Bridge to admiring the natural beauty found in Stanley Park. This stunning Canadian city is also full of free attractions, including Burrard Landing and the UBC Rose Garden.
When planning the ultimate summer trip to Vancouver, it is important to find the perfect hotel. Some travelers prioritize luxurious amenities, while others seek out the most affordable option. Below are a variety of the best hotels in Vancouver based on price, amenities, location, and hotel type.
Our recommendations for the best hotels in Vancouver in this article are based on online research on the city of Vancouver. Hotels were selected based on hotel ratings, customer reviews, amenities, location, price, and hotel type. Each hotel received an overall rating above 8.0 on Kayak.
Related: Vancouver Weekend: Where To Eat, Dine & Stay In This British Columbia Gem
The cost of visiting Vancouver varies depending on transportation (flying vs driving), time of year, and which attractions guests are visiting. A great way to plan an affordable trip to Vancouver is to book an affordable hotel. One wonderful option is The Burrard in the city's Yaletown neighborhood, with select rooms costing less than $125 a night.
Hotel pricing fluctuates, so monitor nightly rates and keep an eye out for price drops.
Some travelers visit Vancouver for incredible hikes. Another great way to enjoy the natural beauty in this Canadian city is to stay at a hotel located along the waterfront. Pan Pacific Vancouver, for instance, offers incredible waterfront views and is mere steps away from the Vancouver Cruise Ship Dock. Some rooms feature views of the water and majestic mountains, while others offer stellar views of the city skyline.
While some travelers visit Vancouver for its natural beauty, others flock to this city to enjoy the incredible shopping. One of the best hotels in Vancouver, near a plethora of shops, is Fairmont Hotel Vancouver. This luxury hotel is surrounded by popular shops, from Lululemon to Burberry to Tiffany & Co. Fairmont Hotel Vancouver is also a short walk from Robson Street, an area of Vancouver known for its spectacular shopping.
Vacationers eager to explore Vancouver's West End and LGBTQ+ bars, restaurants, and shops in the area should book a stay at The Sylvia Hotel. Davie Street is the go-to spot for LGBTQ+ nightlife in the city, and this iconic street is less than a 5-minute walk from The Sylvia Hotel.
The Sylvia Hotel is also mere steps away from some of Vancouver's most beautiful beaches, including English Bay Beach and Sunset Beach.
Related: British Columbia-Bound: 10 Pretty Cities To See On Canada's West Coast
A luxurious 5-star hotel in Vancouver perfect for sports fans is JW Marriott Parq Vancouver. This elegant hotel is only a 6-minute walk from Rogers Arena, where the Canucks, Warriors, and Titans play. While hockey season does not extend into the summer, this area is still a sports-lovers paradise. The BC Sports Hall of Fame is only a 3-minute walk from the hotel. JW Marriott Parq Vancouver's hotel bar is also a great spot to sip a drink and catch a sports game on TV.
When searching for the best hotels in downtown Vancouver, consider booking Hotel Blu Vancouver this summer. There are plenty of adventures to be had in Downtown Vancouver, and Hotel Blu Vancouver is located in the center of it all. Shopping, restaurants, theaters, and tourist attractions are all within walking distance.
The hotel itself features fun amenities, including an indoor pool, sauna, on-site restaurant, and patio.
Related: 10 Fun Things To Do In Downtown Vancouver
A Vancouver hotel with incredible amenities is the boutique hotel Opus Vancouver. First and foremost, this hotel has character. From the brightly painted and wallpapered walls to the funky furniture to the memorable wall art, Opus Vancouver's decor is dopamine-inducing. What really sets Opus Vancouver apart from other hotels, however, is its incredible amenities. From multilingual staff to an on-site cocktail bar to bike rentals to electronic car charging stations, this hotel has it all.
Some travelers stay in luxury hotels, while others prefer charming bed and breakfasts. A highly-rated Vancouver B&B to book is O Canada House is Downtown Vancouver. With dark wood furniture, fireplaces, a carpeted staircase, and framed photos lining the wall, this B&B is filled with vintage charm. Guests rave about the exceptional breakfast, location, and friendly staff.
Notable amenities at O Canada House include free Wi-Fi, free toiletries, parking, special diet menus, and a collection of puzzles and board games available to guests.
A famous hotel in Vancouver is Rosewood Hotel Georgia. This 5-star hotel features luxurious rooms containing modern decor, an elegant restaurant, a swanky bar, and state of a art spa. This famous hotel has also housed some famous guests, including The Beatles, Elvis Presley, and Queen Elizabeth II.
Spend the weekend in style like a celebrity would by booking the Rosewood Suite, which contains 3 beds, a fireplace, a plunge pool, a rooftop garden terrace, and spectacular views of Georgia Street.
There are plenty of luxurious hotels in Vancouver perfect for pampering oneself, including the incredible Wedgewood Hotel & Spa. This 5-star hotel is a great option for travelers wishing to treat themselves to a luxurious summer weekend in Vancouver. The hotel lounge exudes elegance with its dark wood paneling, gold detailing, and impressive chandelier. The rooms and suites are equally impressive, featuring comfortable furniture and modern accents.
Amenities include a spa and wellness center, restaurant, bar, valet parking, and laundry service.